SEO for Personal Injury Lawyers In Dallas
Dallas is known for being one of the great cities in Texas.
If you're one of the established personal injury firms in Dallas and you're looking for knowledge on the competition then you've come to the right place. 
Established means you're spending 8 to 10 percent of gross revenue on marketing because that's what it takes to become the big firm. We specialize in SEO and we know how much of an impact it can have on your practice.
That's why we're sharing our in-depth SEO research with you.
And if anyone understands doing things big, it's Texas, especially Dallas. So, we are breaking out the big data to show you how powerful a personal injury lawyer SEO campaign in Dallas can be.
We hope you get some serious value and takeaways from this…
Personal Injury SEO Meets Big Data
Dallas is a fantastic market to setup shop if you're a personal injury law firm, even with the current competition level.
Thing is, there's plenty of room for new competition even the metro area is one of the largest markets in the country.
After completing our research we can see just how wide open the market actually is.
If you're in the Dallas Fort Worth area and you're considering an SEO campaign for your Dallas personal injury law firm, then this research will open things up for you to see just how many cases you could be bringing through the doors with organic search on a monthly basis.
In order to give you a more balanced idea of what the market is like we picked five different personal injury law firms to examine.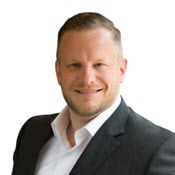 Chris Walker, Founder
Law Firm SEO Expert
We're doing it big just like they do in Texas. As a former resident I would be familiar with this concept.
We're using big data to show you exactly what kind of numbers you can expect to generate from your website as well as give you a solid estimate of the number of new cases you can be generating on a monthly basis. 
And keep in mind, even though Dallas is a very competitive city by nature, there's plenty of room for a new firm to take hold and grab their fair share of the new cases created in the area every single day.
Let's go over these findings because I really think you're going to enjoy what we've discovered.
SEO for Personal Injury Lawyers in DallasRasansky Law FirmThe Law Firm of Aaron HerbertKraft & Associates, PCTate Law Offices, PCThompson Law
Rasansky Law Firm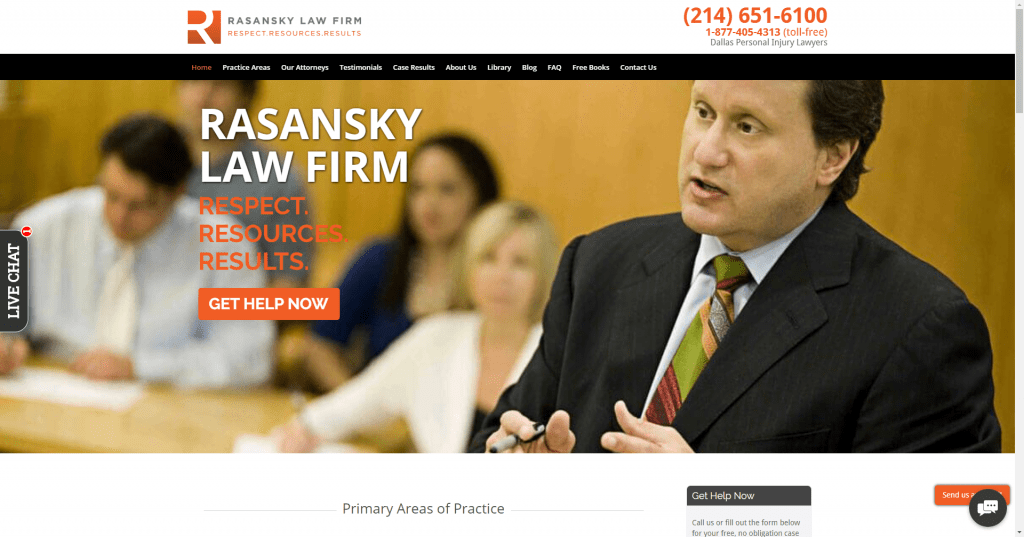 Rasansky Law Firm
2525 McKinnon Street #550Dallas, TX  75201  
website:  https://www.jrlawfirm.com/
phone:  (214) 651-6100
With nearly 30 years of personal injury experience, Jeffrey Rasansky is probably one of the most experienced hires a client could make. But does that translate into wins? It's hard to say because their case results page isn't rendering on the Chrome browser (which makes up a 60+ percent of all website traffic).
With approximately 6000 visits per month to this website you can safely assume that this is going to cause conversion rate issues across the board. If he's converting at the low tier rate he would be lucky.
And by lucky he would be getting nearly four case leads per day in through his website. Given the current issues I'm guessing a lead per day or less would be more likely. This is all guesstimate of course but their current testimonial page and related media doesn't give me the confidence to guesstimate any higher.
With just two attorneys listed on the website I see an about us page with a picture of about fourteen people. Are these paralegals, secretaries? What role do they play in making sure your case gets the proper care it deserves?
I'm also a bit confused about the level of experience the firm has, is it 25 years, 27 years, 30 years? I've seen all three so far.
Either way you look at it, this website is not making good use of the current traffic they are getting. Bottom tier conversion rates in the legal industry are just above 2%. If this site was converting at this rate the company would have its pick of new cases every month, assuming their firm conversion rate is solid, because they would be driving more than 120 leads per month through the site.
This is not a rant on a bad website user experience but the fact that they're driving all this traffic and haven't taken that into consideration is a HUGE misstep in my professional opinion.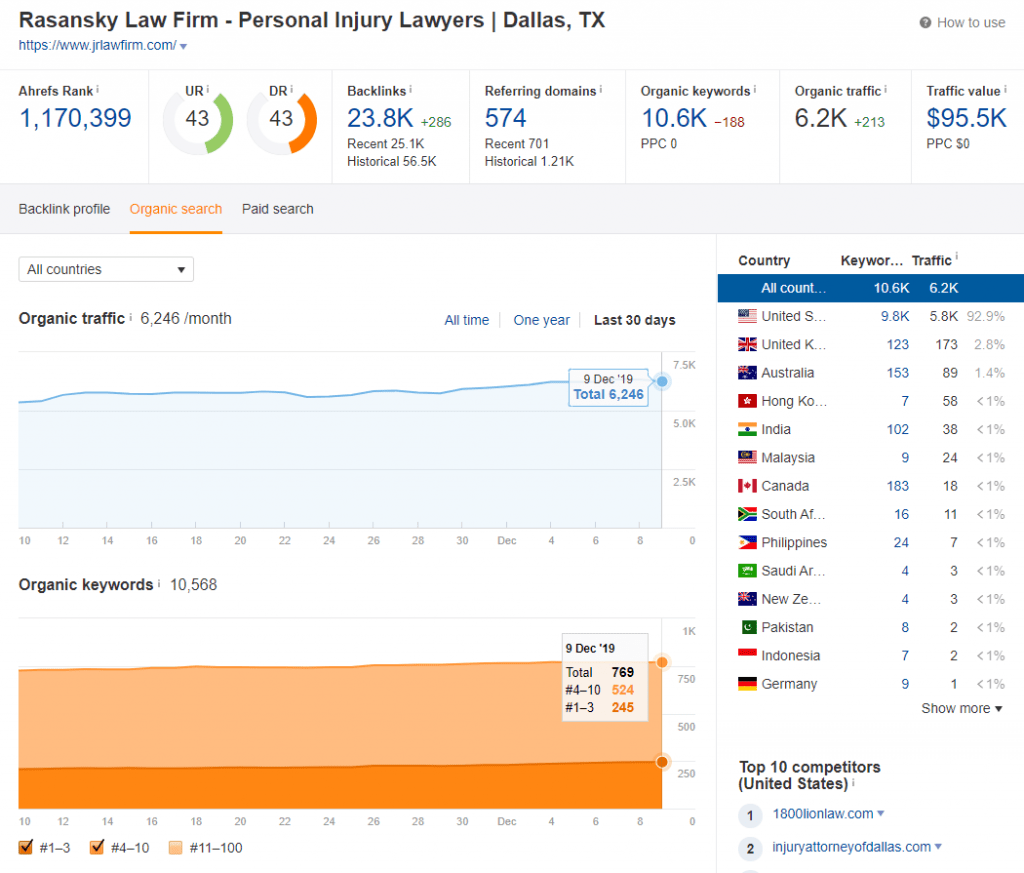 The Law Firm of Aaron Herbert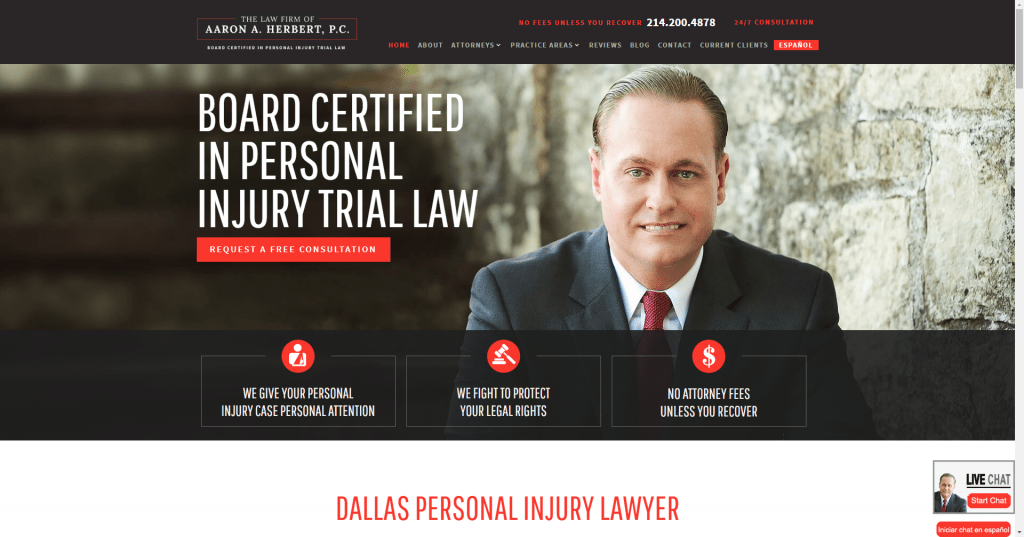 Law Firm of Aaron A. Herbert, P.C.  
8330 Lyndon B Johnson Fwy #700
Dallas, TX  75243  
website:  https://www.injuryattorneyofdallas.com/
phone:  (214) 200-4878
The Law Office of Aaron Herbert looks to have a nice website and a decent organic search presence. With 2700 visitors per month you can assume that they are driving 20 or so new cases per month through their website. 
Specializing in car, truck and motorcycle accidents, rideshare accidents, DUI accidents, vehicle defects, construction accidents, wrongful death and more, the team at The Law Firm of Aaron Herbert looks to be the classic definition of personal injury lawyer.
The team looks to have handled more than 1000 personal injury lawsuits and tried 50 personal injury cases in front of juries. If you're punching the numbers, that's a 5% chance your case will go to trial.
While they do have a testimonials page they don't have any video to back it up. When looking to land cases of such a personal nature having personal videos isn't a bad idea.
Their current SEO campaign although slightly effective could be tightened down quite a bit. We know the local search traffic is there, they just aren't capitalizing on every aspect available to them. They've only grown referring domains by about 60 in the last year and a majority of those don't look to be authoritative in nature.
They're building content consistently on their blog but this isn't the best use of resources in my professional opinion. Not even close. But this is something I see marketing companies push as an easy show of work while trying to capitalize on everyone thinking that constantly building content will help your rankings. It's a misguided and overstated sales tactic.
Their link building campaign is sub-par and maybe they chose this but it also means that there's plenty of room from anyone to come in and completely dominate in SEO for personal injury lawyers in Dallas.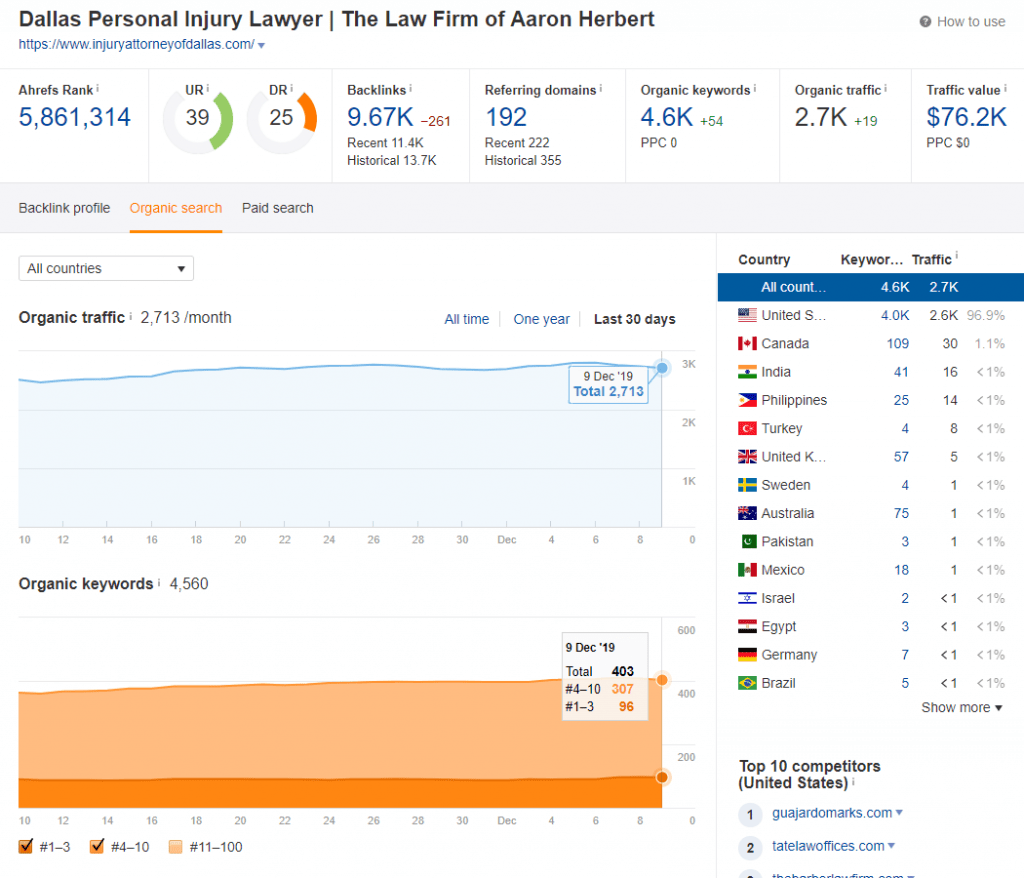 Kraft & Associates, PC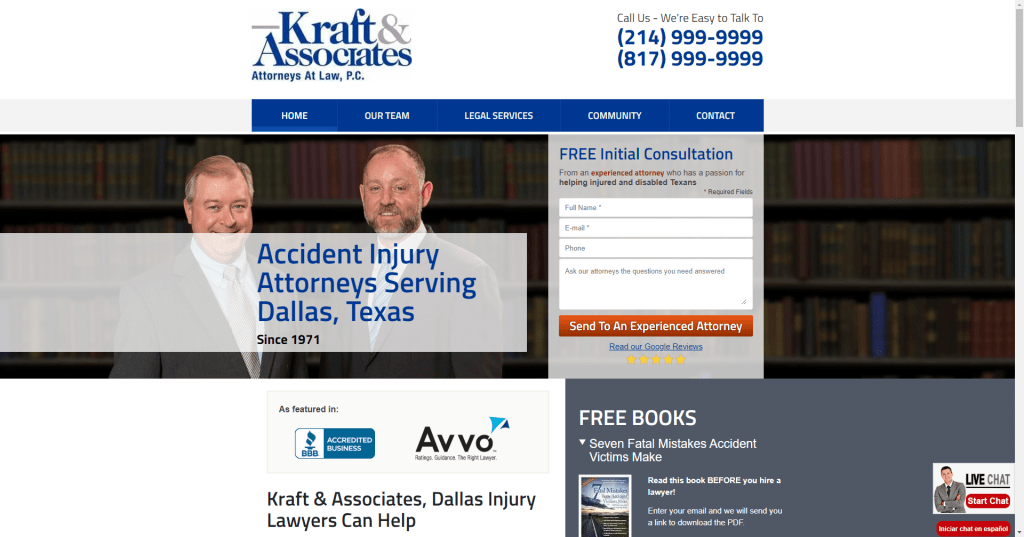 Kraft & Associates, PC
2777 N Stemmons Fwy, Suite 1300
Dallas, TX  75207
website:  https://www.kraftlaw.com/
phone:  (214) 999-9999
Kraft & Associates, PC is backed by a team of three attorneys and five support staff. One thing that strikes me as a bit off is the fact that they also handle criminal and DWI defense. It seems that a website converting at even a bottom tier rate of just over two percent would be driving a decent number of cases every month, like 16 or so.
That gives me the impression that the website isn't performing as it should be, even with the current traffic coming in. It means that Dallas is a huge opportunity for an aggressive personal injury attorney to take full advantage of a top performing SEO campaign.
To me this means that people are hitting the Kraft & Associates website and then they're backing out to look for someone else. When you scroll down the home page you can see why, the communication just seems off.
If your Dallas law firm SEO campaign is lacking, now is the time to take full advantage. The benefits you will reap here will be nothing short of incredible.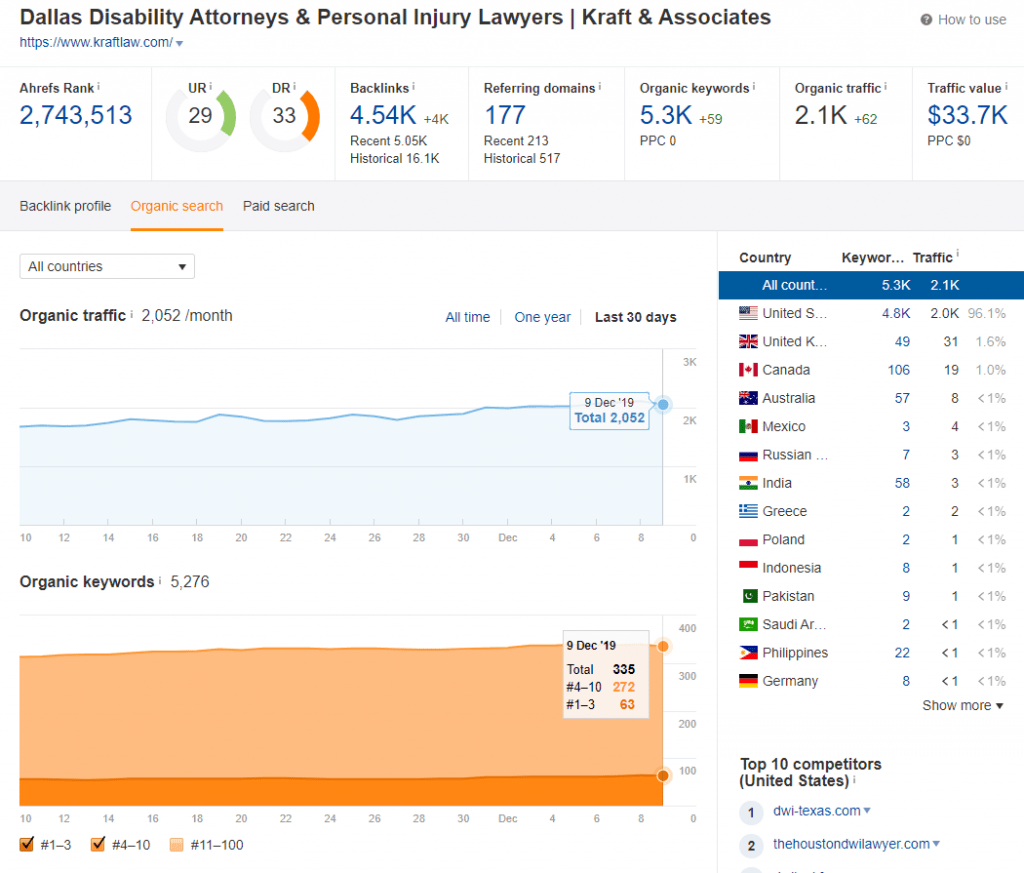 Tate Law Offices, PC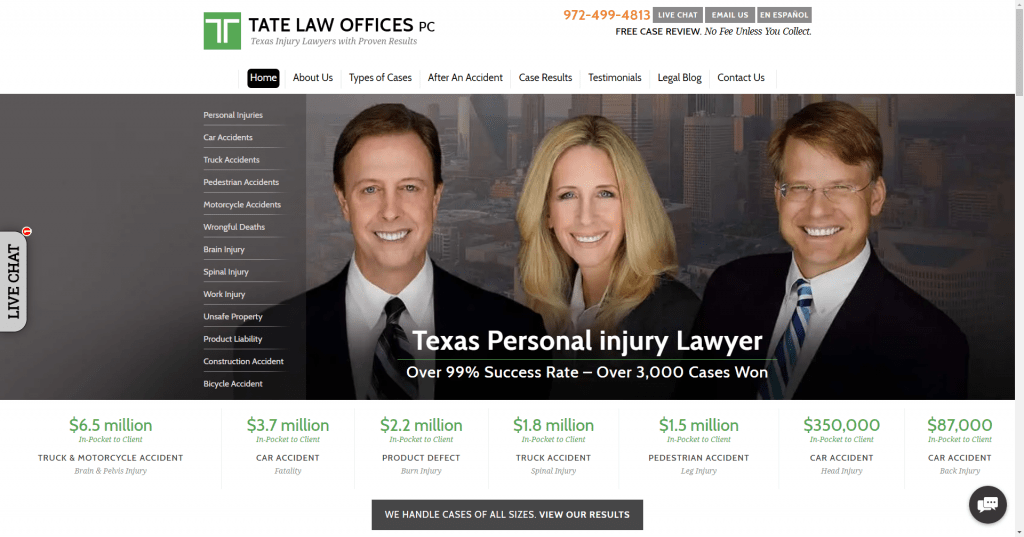 Tate Law Offices, PC 
13355 Noel Rd #1167
Dallas, TX 75240  
website:  https://www.tatelawoffices.com/
phone:  (972) 499-4813
If you're looking for a team with support, it's Tate Law Offices, PC. They have 13 legal assistants clearly stated on their website along with the four attorneys listed. This provides clear evidence to a visitor that you're going to have a team to support you when you have them handle your case.
While their organic search engine presence could use a bit of help they're still pulling in roughly 1600 visitors per month. That translates to 33 new case leads per month for their firm, one for each of the support staff to handle and that's only if they are converting at a bottom tier rate. 
If they are converting at mid-tier then they are adding somewhere in the neighborhood of 66 new case leads every month to the books. Those are solid numbers but they can be much better as we've seen with the numbers from several the law firms' SEO campaigns above.
From what I see, a proper link building campaign to boost some of the internal structure they've already built out will do wonders for their rankings. And those wonders lead to a substantial increase in the number of cases the Tate Law Offices will be able to bring in on a consistent basis.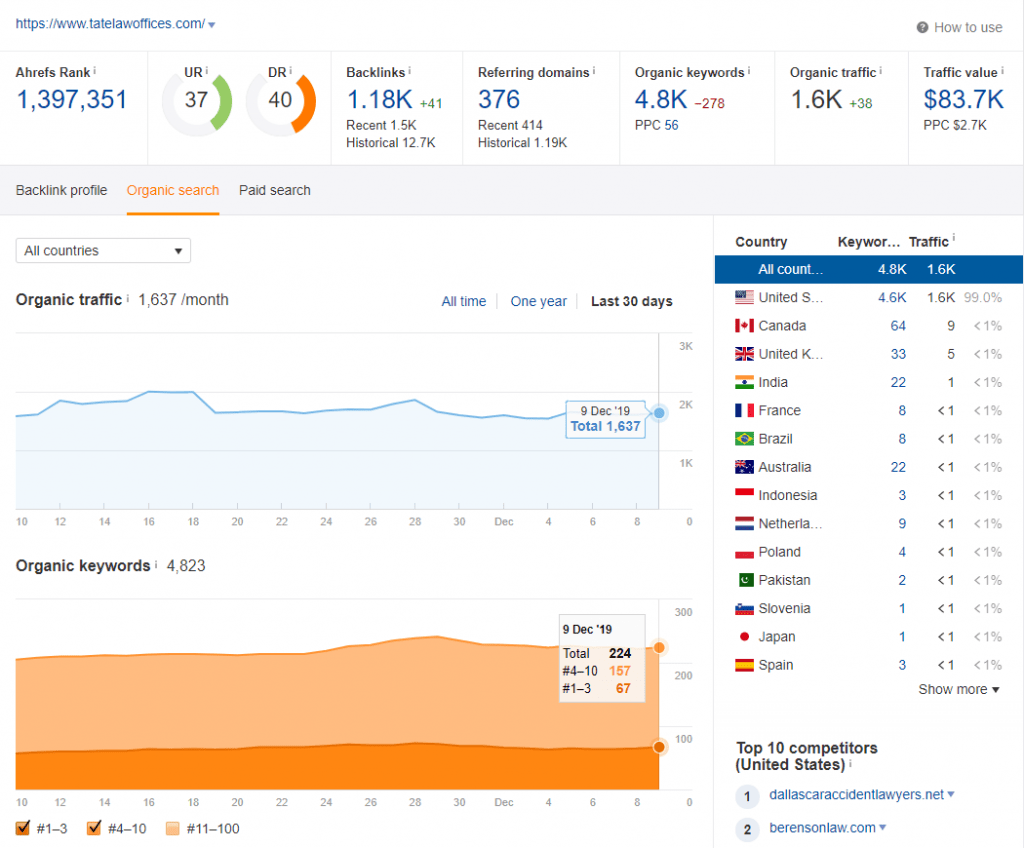 Thompson Law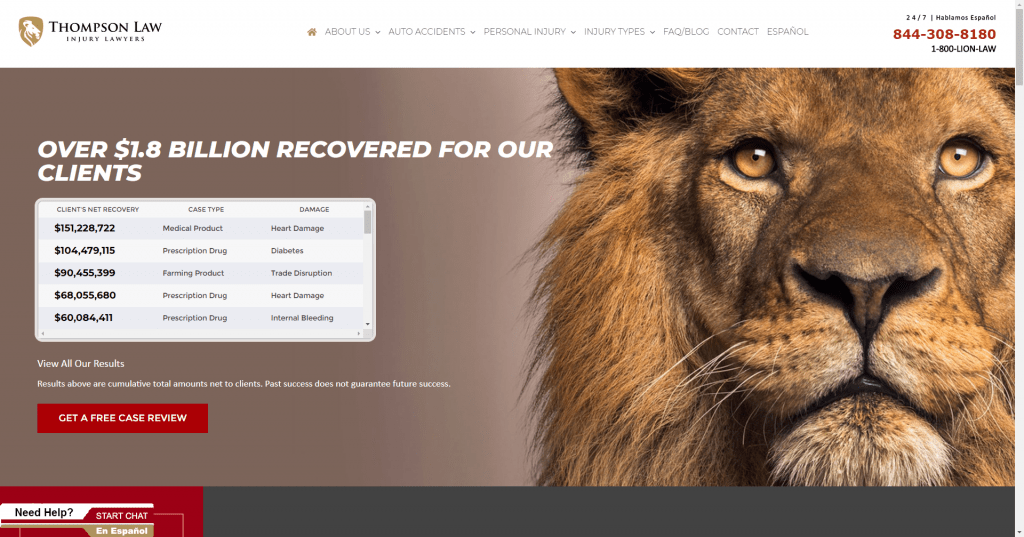 Thompson Law
3300 Oak Lawn Ave Suite 300
Dallas, TX 75219  
website:  https://www.1800lionlaw.com/
phone:  (214) 919-5860
With nearly $2 billion recovered for clients, it looks like Thompson Law is handling some serious work. When you land on the website you immediately understand that this is a serious personal injury law firm. That's my professional opinion.
Their content puts a focus on auto accidents, personal injury including medical malpractice, product liability, boating accidents and more, along with the common injuries that occur with these types of accidents. That's the type of supporting content I like to see on a website as it helps a firm communicate better with potential clients.
With all of those great things as a clear benefit, to me, below the fold the site lacks pizzazz. The incredible thing to remember here is that even with just over 100 referring domains that Thompson law is bringing in 1400 visits per month.
If they're converting at mid-tier then they are bringing in just over 57 new case leads per month. That's solid numbers. If they're converting at the top-tier then they are looking at 90 new case leads per month. Either way that's substantial.
Lesson here is that even though Thompson Law is doing well, there's a ton of opportunity from an SEO standpoint. Just look at the numbers the attorneys above are driving.
In my opinion, if they were to double down on a well thought out SEO strategy, they could easily be driving several hundred new leads per month just from their SEO campaign.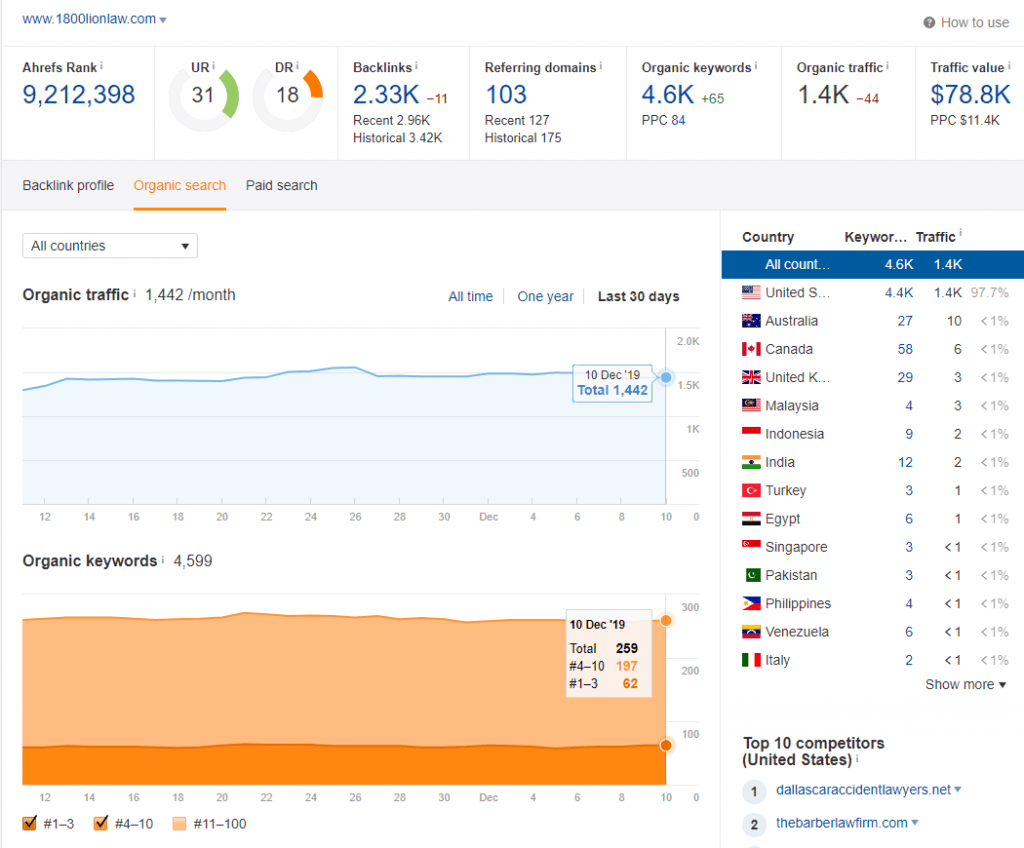 SEO For Personal Injury Lawyers In Dallas Texas
We offer full and exclusive SEO campaign management services for select personal injury attorneys and currently have an opening in Dallas Texas. We price our services on a monthly basis. If you're interested in learning more about the local Dallas market please call us today at 800-405-0060.