SEO for Law Firms
We're out to make your law firm successful, providing inordinate value while at the same time changing the law firm SEO industry for the better.
We specialize in SEO for law firms. That's all we do. We are specialists like you, specializing in SEO strategy and implementation, some call us mechanics.
We know that you work tirelessly on building your firm. We know that you want to attract high quality cases. We are the partner that can help you do just that.
Attract More High Quality Cases
A "Mechanic" On A Mission
I've been studying Google's search algorithm intently for the last 16 years, exclusively for the last three as a consultant in highly competitive niches. When you choose Advocate SEO as your law firm's SEO partner, you're getting a level of experience that's unmatched.
In fact, if you give us two (2) hours on your law firm's website, we will increase your rankings, no matter how good your last SEO was.
In fact, I'm leaving my personal phone number below so that you can see for yourself.
Call me at (800) 405-0060 to learn more.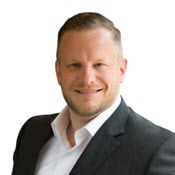 Chris Walker, Founder
Law Firm SEO Expert
100% SEO
Step 1
After more than 16 years in the SEO game we've decided to focus exclusively on SEO for attorneys because we see a huge gap in between what we understand and what law firm marketing companies are actually doing.
100% Exclusive
Step 4
Rest assured that we're not going to be working with two personal injury lawyers in the same city. It's our guarantee that your practice area and your city are exclusive to only you. Awesome, right? We think so too.
A True Partnership
Step 1
We see this as a partnership. We're going to share our training, strategies and secrets with you. Nobody else in the search marketing or legal SEO space can say that nor will they do it. Only us.
100% Guaranteed
Step 1
We're the only provider of SEO for lawyers that's willing to bet our name on a guarantee. Our goal is to not only disrupt the industry but to earn your trust and your business for life once we show you what you're missing.
100% White Hat
Step 5
When it comes to getting organic search results for clients, we understand all the colors. It makes us better at our job. Know that we're white hat to a fault when it comes to our digital marketing strategies for you.
Experience Guarantee
Step 6
We're not going to sign you on as a partner only to leave you with someone that's inexperienced in SEO. We promise that your SEO marketing strategy will be managed by a professional with 10+ years experience
What Is SEO?
SEO is what helps your law firm communicate with the search engines so that you can be found by people that are looking for your services online.
It is the process of optimizing your website for keywords related to your service offerings so that you can effectively show up in search engines like Google.
Organic SEO can rely heavily on a few core marketing services:
Content Marketing Link BuildingTechnical SEO
Personally we rely heavily on content marketing, technical SEO and link building which just so happens to also be tied into our content marketing services.
When is comes to local search and local SEO, we rely on a combination of organic SEO and localization. That localization happens when your website is communicating your localized information to the search engines via both on and off-page SEO.
You know those map listings you see at the top of the search results? Those are localized listings that run on a different algorithm from that of organic search.
How Advocate SEO Is Different
Look, we've got a lot to prove.
We're new to the attorney SEO space but that doesn't mean we're new to SEO, in fact we are far from it.
It's the reason we entered the space. We've noticed a huge gap between what actually works really well in search and what law firm marketing companies are implementing on their client sites.
If that's not disturbing enough, we can pretty much take over any campaign from any of the top law firm marketing agencies in the country and within two (2) hours of work, increase their rankings.
What We Are Doing That's Different…
We're bringing a completely new SEO model to the legal industry.
If the timing is right and you're lucky enough to get on the bandwagon, you can become a partner.
Our partnership structure:
Small monthly retainerFlat per word fee for content production
There are zero additional fees. None. No other law firm marketing company can come close.
We have become so proficient at what we do that we can offer a partnership structure that no other law firm SEO company can touch.
We think it's pretty great and we hope you do too.
A Chance To Scale Your Law Firm On Autopilot
We've spent more than 16 years in SEO. We've created the most valuable opportunity around search engine optimization for lawyers ever offered in the industry.
We've studied the law firm SEO industry intently and we understand there's a huge gap between what our SEO campaigns look like compared to that of other online marketing firms serving the law space look like.
We're here to fix it. We are experts.
Attract High Quality Cases
We're SEO mechanics. We can take any law firm we choose to partner with to the top of the SERPS for the most competitive terms in their space. Are you ready?
Exclusive Legal SEO Services
We're picky about who we work with and for good reason.
The search results potential clients see when they are perusing the search engines are key to your internet marketing success but you already know that.
You're here because you take your online marketing seriously and we both know that strong positioning means more high quality cases for you.
We're making a bold offer that nobody else in the industry is matching because the lack of true understanding in SEO right now is just plain scary.
The origin of this offer is from years of hard work paired with a little luck and timing.
We've reviewed the competition in the lawyer SEO space.
In fact, we know that there's a 95% chance that if you give us just 2 hours on your law firm website that we can increase your rankings virtually overnight.
We also know that if another SEO firm has worked on your site that we will be more efficient and more effective.
In fact, our clients save 30% on average versus choosing another provider. Wouldn't you rather get a lot more effective services for the same price you're currently paying.
What about eliminating ineffective services and wasted billable hours? Yeah, we do that too.
You won't have to sacrifice quality; most likely you'll end up getting a higher quality service.
We know that our SEO strategies around keyword research, link building and social media promotion are the most efficient in the industry.
This means that our services are 2-10X more effective on average versus the competition. That's good news for your SEO results and organic growth.
30% + Savings on Your SEO
Partners Can Save Up To 30% or More over Other Lawyer SEO Providers, Without Sacrificing Quality
2-10X More Effective SEO
Our SEO Services Are On Average Two To Ten Times More Effective than Other SEO Providers
So, what's the catch? How is that even possible?
Knowing and understanding what Google is looking at an intimate level has been our only goal for the last several years.
We've worked tirelessly to eliminate unnecessary costs associated with our search engine optimization offering.
While others are thinking of new ways to rack up billable hours, we're eliminating them and educating you along the way, truly becoming your partner in SEO.
Our goal is to help you increase your positioning in the search engine results pages more efficiently and more effectively than anyone else can.
What Is a Law Firm SEO Partner?
It's not just a baseless term for us. Potential clients of our firm are referred to as partners because becoming your partner in SEO is our ultimate goal.
Our partners enjoy a 100% true and exclusive partnership with a performance guarantee. This is something that this industry has never before seen, until now.
We want to be with your law firm for the long haul, we want to help you get more quality cases through the doors.
Because we know that quality cases means a better chance of winning for your firm.
And your firm winning more quality cases means that we're doing our job right.
And if we do our job right, we're stand a chance at becoming your best asset.
So you understand that naturally, we want to work with the best.
We like to work with those that have chosen to dedicate themselves to their craft, just as we have.
Whether that's taking acting classes to better your performance in front of the jury or watching other successful attorneys present their cases, rest easy knowing we understand.
We've dedicated ourselves to understanding SEO at a level unmatched in this space.
We've studied our craft, relentlessly. We've sought and found the answers even when everyone else has decided to throw their hands in the air.
We're able to do things that other firms only dream of…
Slash Your SEO Costs by 30%+
Permanently slash your SEO costs and increase work quality while relying on our efficiency.
Increase SEO Effectiveness
Our SEO Services Are On Average Two To Ten Times More Effective Than That Of Other SEO Firms.
Give You Access To Experience
We are SEO mechanics. We understand exactly what it takes to win in the SERPS.
What's the catch? Yes, we're giving up huge revenues here but taking you to the next level, where you are that big law firm down the street and getting to brag about it…That's motivator enough for us.
We're professionals, just like you.
And if that sounds like you, we would love to talk about becoming your partner in search engine optimization.
Practice Areas
SEO for Personal Injury LawyersMore verticals coming soon!
SEO For Lawyers That's Guaranteed
(Sounds of tires screeching) Nobody makes guarantees in SEO…
Hold on now… We're not making some kind of you're going to be #1 guarantee here. We're the new kids on the block as far as SEO for law firms goes. Not in SEO though.
We know that you work tirelessly on building your firm. We also know that running a business isn't exactly a cake walk. We also know that you want to attract high quality cases. We can handle that part.
Our founder has been in SEO for the last 16 years and for the last three (3) years he's been analyzing and researching Google's algorithm in order to understand it at a very deep level.
After researching the competition in the lawyer SEO space, we know that a large majority of them are missing the big picture.
That's why we're stepping up and doing what most SEO firms will not do.
We guarantee that your work will get completed or you get a 100% refund.
It puts our feet to the fire so to speak and it's the right way to do business.
We're out to prove that we are the best Law Firm SEO Company out there.
We will itemize each and every deliverable and give you 24/7 access to the list which will be updated as your work is completed.
See, we can provide a guarantee.
Okay, so how do I signup?
We're glad you asked but first we need to go over a couple of ground rules and explain exactly what Advocate SEO can do for your law firm.
Ground Rules for Prospective Attorney SEO Partners
You cannot be in a contract with another SEO company at the time our agreement commences.Your law firm must be established.You must already have a website.You should ideally have content relevant to your offerings on your website.You have most likely worked with an SEO firm before us.You must give us a point of contact to work that's employed by your firm.That point of contact at your law firm must be able to dedicate up to 1 hour per month to your SEO campaign each month for strategy calls, no exceptions. (We are your partners.)Your law practice should consist of specialists (The fewer practice areas the better).Your law firm's goals should include aggressive growth in the near future.You should be mostly happy with your current website design (We can help you with the speed part of web design which is the part that ties in with SEO).You should have an established social media presence, meaning that your profiles and accounts at least exist. (Ties in with #2)You should have an established Google My Business account with positive reviews (unless there are extenuating circumstances like attacks from competitors).You must understand the importance of Google search and the impact it can have on your business (We're not going to explain this to you).
What Can Advocate SEO Do For You?
We know that you can't go soliciting for clients like a law firm SEO company can. We get it; it's not easy to attract the right kind of clients.
But with SEO, it is easy. Well…proven and at times hard work but using our proven strategies, it actually is easy.
And if you care about your clients, we want to partner with you and help you win more of them.
Whether you're looking to take your law firm to the next level, build your brand or scale to a level you never thought imaginable, Advocate SEO will help you…
Sign Up Now To Become a Law Firm SEO Partner
Join our early access list now and you'll find out if your Law Firm qualifies for our SEO partner program. Submit your information for your chance to become an exclusive partner. Sign up today.
"*" indicates required fields